You cannot find a company that can treat large products?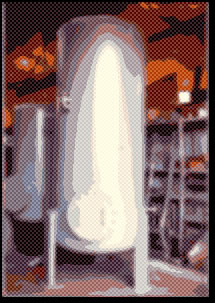 Our company has two super large vacuum heat treatment furnaces of 1,300 mm x 1,300 mm x 1,650 mm in size and 1,500 kg/gross in capacity.

Also, we can handle heavy products in a large furnace with a capacity of 2,720 kg/gross (effective size: 900 mm x 900 mm x 1,200 mm).
We have experience of performing solution treatment on large tanks of Φ500 x 1,450 mm in size.