Having a problem with delivery delays?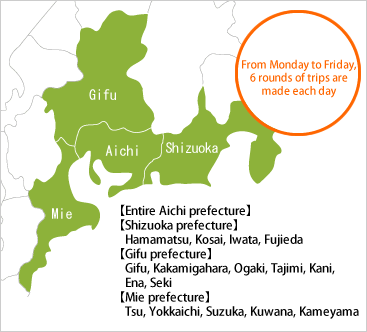 Everyday we are performing solution treatment at 1020 to 1050ºC and quenching and tempering martensitic stainless steel.
For solution treatment of mass production parts, a continuous hydrogen furnace can handle up to 100kg an hour.

Especially for deep drawing stainless steel products, a time restriction is often set on the heat treatment process to prevent season cracking. However, no matter when we receive an order, we can achieve quick delivery.

Moreover, we accept treatment of large products, treatment with special temperature range and holding time, and precipitation hardening of stainless steels at any time. So, please feel free to consult with us.

As for delivery, our delivery trucks make 6 rounds a day from Monday through Friday to deliver and pick up products at 4 prefectures surrounding Aichi prefecture in the Tokai region.

In addition, we are committed to quick delivery so much that our plant operates every Saturday to fulfill customers' requests.